HIP HOP SLAM
NEWS SERVICE
#022A — 12/16/03
#022B — 12/16/03


SCRATCH ATTACK NEWS

#02 — 02/04/02

#01 — 09/15/01



• SPECIAL REPORT! — Bomb Hip Hop owner Dave Paul Interrogated by The Secret Service
---
HIP HOP RECORD LABEL OWNER DAVE PAUL INTERROGATED BY SECRET SERVICE UNDER SUSPICION OF BEING THREAT TO PRESIDENT GEORGE W. BUSH
by Billy Jam
exclusive to HipHopSlam.com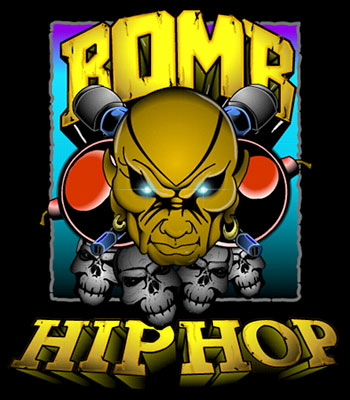 On October 22nd, in what has to be one of the weirdest turn of events in post September 11th America, Dave Paul, the owner of San Francisco's tiny independent BOMB Hip Hop record label was paid an unexpected visit by two US Secret Service agents. The two government agents were reportedly following up on a tip from a source that claimed Paul had made a threatening statement about US President Bush while buying airline tickets to Oklahoma City for himself and three other DJs (Pone, Quest, T-Rock) who were all flying out very late that night on tour to celebrate the recently released "Return of the DJ Vol. 5". Immediately after the federal investigators left the Noe Valley home that Paul shares with his mother, he talked with HipHopSlam.Com NEWS from his home office phone. During that phone conversation he appeared unusually guarded and self edited. Later that evening at club MILK, scene of the hometown concert for the new DJ album, the still shaken DJ/label owner explained that he didn't want to use
particular words over the phone because he believed it may be bugged: noting that he had been noticing unusual "clicking sounds" for several days but - up until then - had made nothing of it.
During that phone conversation we asked him to explain exactly what had transpired? His response: "The Secret Service showed up at my door. I was not here. They had told my mom that I had said some stuff on the phone and that I needed to answer to it. So I called the agent on his phone and he claimed that cheaptickets.com had reported to them that I had said some things about George W. Bush when I was on the phone working on my flight. I assured them that I said absolutely nothing and they wanted to come over and interview me in person, which they did with two agents. And they even wanted to come in and take a look around my room to make sure that there were no photos of "so-called person" with a target drawn on it or something to that effect. I don't know if it's someone at cheaptickets lying or maybe the Secret Service just used that as an excuse to investigate since the name of the record company.... I even gave them a flyer for tonight's show but they didn't look like they were too interested. I invited them down. They were pretty nice about it. I think just because when you're making flight reservations and the company name is what it is and that's what on your credit card and it shows four people going to Oklahoma City that I'm sure someone at cheaptickets pulled a red flag on it."
One of the words avoided by Paul was that of Bush's and also his label's name, BOMB, which as we know is a no-no to utter in any airport. And apparently now just to say it over the phone while buying tickets is also a no-no. Later that evening Paul said that he figured that the whole incident was just some random check and that there would most likely be nothing more to it. However after doing some research and investigations of our own at HipHopSlam we uncovered something interesting: the fact that on the 1995 BOMB album, Return of the DJ at the very end of the *Invisible Scratch Pickles' track that there was sample of a news reporter saying "After the bombing, police in Oklahoma City issued an all points bulletin for three men - at least two of them described as being of middle eastern origin. This in response to an eyewitness who claims to have seen them at the scene. Federal officials say they have leads but no suspects." Coincidence or implication that the Feds have been studying old BOMB compilations in their "homeland security" efforts? On October 26th we caught up with Dave Paul, who was in Texas en route to the Houston show that evening, and asked him if he thought the Secret Service had been researching this deeply and uncovered this news bite (sampled incidentally by QBert)? He said he doubted it but that it was an uncanny coincidence. Again he reiterated that he figured the Secret Service were probably just doing a routine check and that most likely he wouldn't hear from them again. So would he consider changing the name of his record label from BOMB to something else for fear of future repeat scenarios? "No!" - he said.
The BOMB Hip Hop DJs Dave Paul, Quest, T-Rock, and Pone will play Dallas on Monday, October 27th and be back in California by October 29th. For more info on the tour or music visit: www.bombhiphop.com
*NOTE: Early spelling of the Piklz name when the crew was a trio feat. Qbert, Shortkut, and Disk. This same track also appeared with the sample intact on Bill Laswell's "Altered Beats" compilation when the crew was billed a quartet with Mixmaster Mike added